Our holistic and proprietary local advertising platform
Automation, scalability and a state-of-the-art self-service User Interface (UI) streamline end to end campaign execution.
Media Planning based on sophisticated algorithms
Highly efficient digital Media Products
Drag & drop Ad Creator
Automated Campaign Setup
Fully automated Media Buying
Highly automated Campaign Optimization
Detailed Campaign Dashboard
Get local availabilities instantly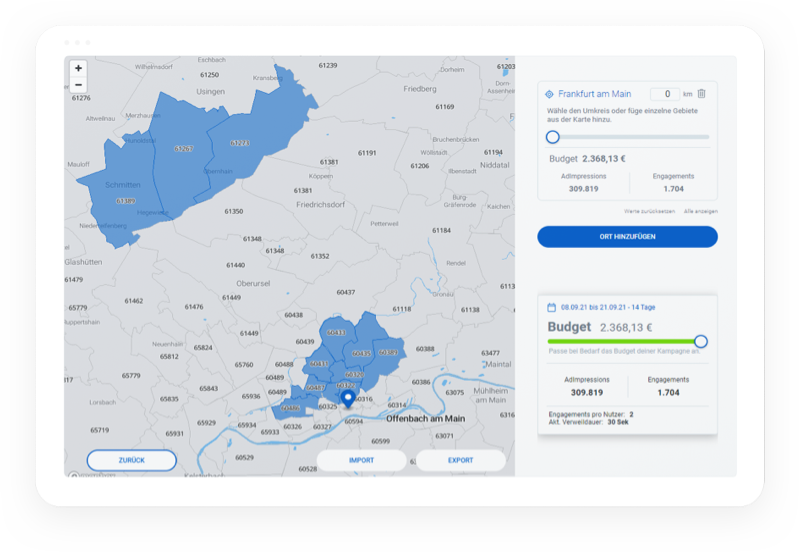 FACTOR ELEVEN's media planner allows you to query available ad impressions and click potentials:
on a daily basis

 

for every zip code
up to 1 year in advance
instantly on click

 
Seasonal characteristics, such as vacations, public holidays and many more are part of the intelligent algorithm, resulting in an accuracy of predictions of 99.2%. By importing ZIP code lists, availability queries can be made for thousands of locations simultaneously. This allows you to implement multi-location campaigns in no time at all.  
Media products that achieve
your

goals

FACTOR ELEVEN developed various innovative media products along the customer journey. Each product is a unique combination of
engaging rich media ads
placement on selected premium inventory and
a unique KPI-based billing.

 
Find the optimal media product to achieve your goals now with the help of our product finder.
Create engaging ads in just a few minutes using "drag & drop".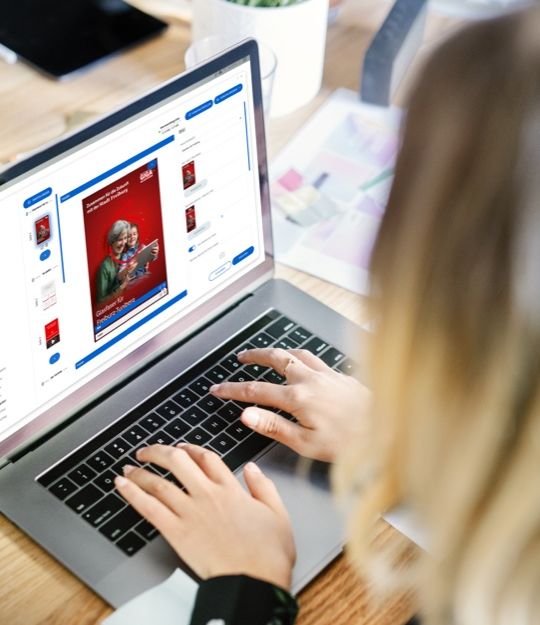 The integrated Ad Creator of our platform enables the creation of ads at unprecedented speed. It's as easy to use as online photo book creation tools: images, videos, text and other content are uploaded and integrated into ads via drag & drop. Production costs in graphic design and development are almost completely eliminated as the tool acts independently of external resources and can process your supplied data and materials. With the associated Ad Previewer, you can see how your ad will appear on websites and share it with your team or clients to gather feedback.
99 % less setup time thanks to automation
On our platform, new campaigns are automatically created in the ad server without the need for an ad operations manager. This reduces the workload by 99%: Only the final go-live of a campaign is manually released by the ad operations manager. This results in maximum scalability of multilocation campaigns: whether 1, 10, 100 or 1,000 sites. The setup effort is always exactly as low.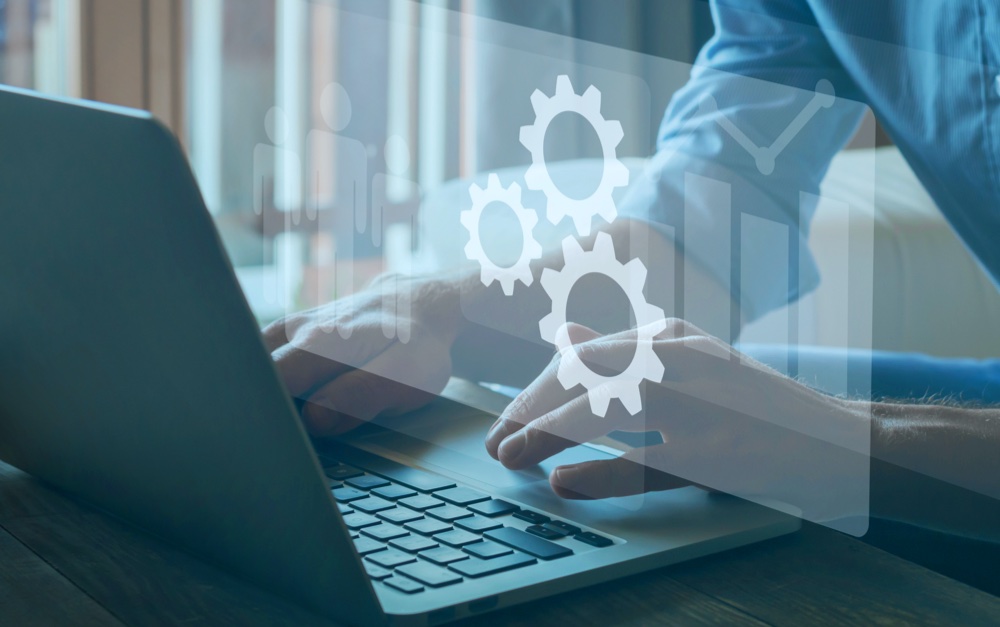 Let our platform work for you to save time and money
Our proprietary calculation tool continuously determines all required KPIs for each campaign and automatically adjusts the amount of inventory needed and buys it directly from publishers via API or middleware – without DSP/SSP in between.
In addition, the platform optimizes each campaign in real-time to achieve the respective KPIs. This reduces campaign management workload by 70-80%.
These highly efficient processes enables us to offer excellent campaign results at competitive prices, which were previously not possible on premium inventory and with large-scale ad formats.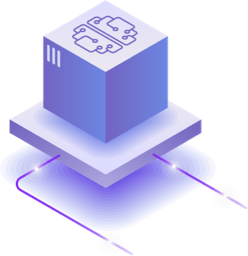 Stay up to date: Campaign tracking in real time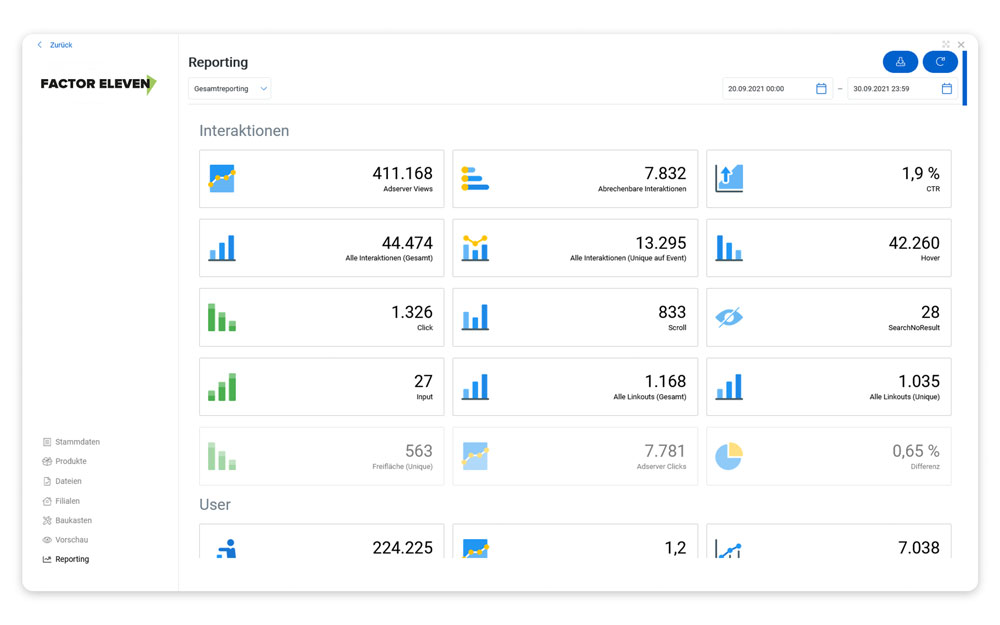 Our Reporting Dashboard provides agencies and clients with a transparent, real-time view of their current campaign data. Of course, it is also possible to export reports as Excel files.
Use our platform the way you want:
Self-Service
Our self-service user interface allows you to use all functions of our platform independently. Check local availabilities, create ads, book campaigns, and monitor their success – all via our easy-to-use, state-of-the-art user interface. If desired, even in your corporate design and with your own user administration.
Managed Service
Our Client Service Team is also available to help you plan and implement your campaigns. This way, you can first convince yourself of the performance of our platform.
API
Regardless of whether you already have your own marketing software in use or rely on programs from the major providers of such technologies – our flexible API gives you convenient and easy access to all FACTOR ELEVEN products and services without having to leave your familiar working environment.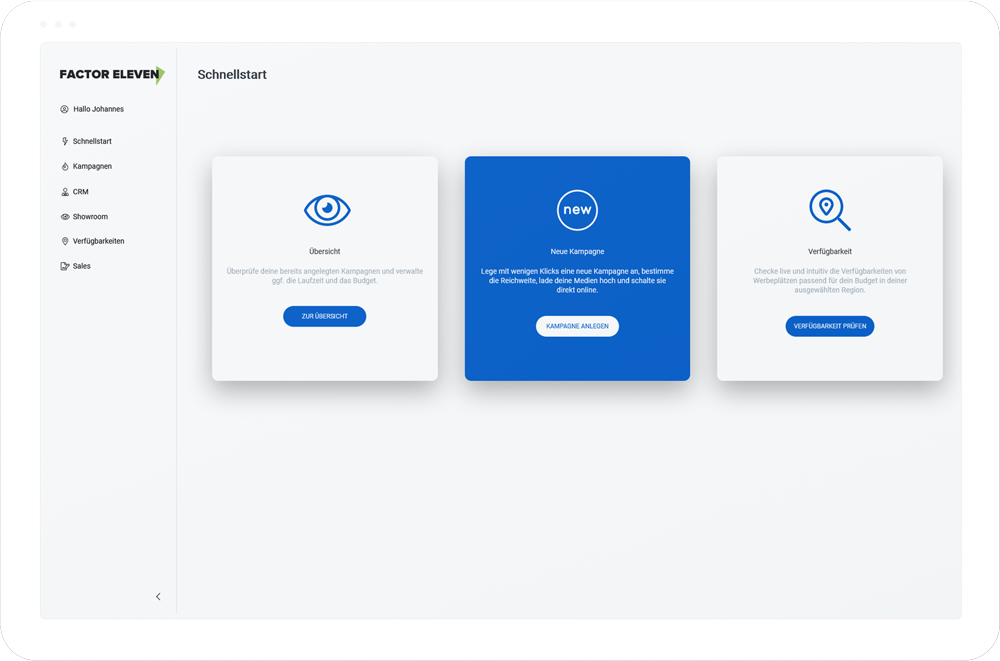 Why
like to work with our platform:
High impact ad formats on premium inventory

Pay only what you get: No performance, no costs.

Easy and fast creation of engaging ads free of charge with our Ad Creator

No additional costs for the creation of multi-location campaigns

Transparent, real-time campaign reports via web interface or download
Accurate and instant estimates of availabilities for every ZIP-code

Media products for each marketing goal along the customer journey

High impact ad formats on premium inventory on a KPI-based billing model

Reduced costs and workload of up to 90% for multi-location campaigns

Easy and fast creation of engaging ads free of charge with the F11 Ad Creator

Ad-Previewer for streamlined approval processes

Transparent, real-time campaign reports via web interface or download
Connecting your inventory to our platform is fast and smooth, giving you predictable revenue at high CPMs.

The ads created with our AdCreator are high-performing and offer your users a strong user experience.

By combining numerous small campaigns into one line item, our platform unlocks new budgets for you.

Use our self- or managed service to plan and implement campaigns including ad creation for your direct customers within 24 hours.
Media products & tools that can compete with Google & Facebook solutions.

Easy creation of attractive and high performing ads by drag & drop

Customized and easy to use user interface

No minimum budgets – efficient and profitable campaigns can be implemented even with the smallest budgets

No setup costs, no monthly fees – costs only arise for campaigns that are actually booked